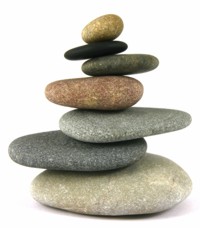 Acupuncture Liverpool & Southport Areas

PAIN MANAGEMENT and FERTILITY TREATMENT utilising Traditional Acupuncture at our Birkdale, Southport clinics. Within travelling distance of the Merseyside towns of Lydiate, Maghull, Crosby and Aughton.


Call our Senior Acupuncturist, Mr. Simon Rowe Adv.Dip.Ac, MAcS, RBAF, AFN on 0792 901 4575 or Email for an Appointment.




Experiencing Infertility or starting IVF & IUI?
(www.birkdalefertilityacupuncture.co.uk)

Have migraine or tension headaches?

Suffering Back pain & sciatica?

Neck or shoulder pain/stiffness?

Chronic joint pains?

Unexplained Infertility?

Multiple Miscarriages or Recurrent Implantation Failures?

PCOS and Endometriosis?



"Food is your first Medicine"


At our Birkdale, Southport clinics our Senior Acupuncturist offers Traditional Acupuncture and other natural methods that may help bring you back into balance for these following health issues and maintain your wellbeing.

Click here for further details.

Please call Mr. Simon Rowe Adv.Dip.Ac, MAcS, RBAF, AFN on 0792 901 4575 for further details on or Email
FERTILITY / IVF

We can improve blood circulation, regulate hormones and enhance the body Naturally or support your IVF treatment, having helped many couples over 18 years conceive either through natural cycles or via IVF programs in Liverpool & Southport. Please see the Fertility page for further information and the Fertility Enhancement Courses we offer to boost your fertility.

We require a minimum of 3 months preparation of weekly treatment with Fertility Acupuncture, Diet and Supplementation.

We also treat Male Fertility using Acupuncture, diet and supplements with lifestyle advice.

We are Acupuncturist members of the Acupuncture Fertility Network and have completed training in Advanced Acpuncture for Fertility with Naava Carman of Fertility Support Ltd. And can also offer access to hormonal and sperm testing and scans for uterus/ovarian health.

Members of the Acupuncture Fertility Network maintain high standards of training and Continuing Professional Development in Fertility Acupuncture.

Click here for further details on Fertility.

PRIVATE HEALTH INSURANCE

Medicash, HealthShield and Simply Health are the main Medical Insurers covering The Acupuncture Society members.

These medical insurance policies cover all types of Acupuncture treatments within the Southport and Liverpool, Meryside areas and beyond. This helps patients suffering from long lasting problems, chronic issues and those fertility patients who require regular courses of fertility treatment.


PAIN RELIEF

Our Acupuncturist focuses on treating acute and chronic pain using various Natural methods to help heal the body and reduce pain at our Liverpool & Southport clinics.


CLINICS

Southport - Birkdale Acupuncture, 63 Upper Aughton Road, Southport, Merseyside PR8 5ND

Birkdale Acupuncture Ltd trading also as Birkdale Acupuncture and Birkdale Fertility Acupuncture

*We have late nights and weekend Clinics in Liverpool and Southport for a small out of hours supplement see Clinics page for map and more details.


LIVERPOOL & SOUTHPORT YOGA


www.orientalyoga.co.uk has classes in West Derby Village, Liverpool and Birkdale Southport for all levels from Beginner to General level yoga abilities. Please view their website for further details to book classes through their website.



Traditional Acupuncture

TUNG ACUPUNCTURE

Our Acupuncturist has attended Tung Beginners and Advanced trainings with American Tung master and teacher Susan Johnson Lic.Ac

Acu-points are distal and contralateral to the sight of pain or dis-ease requiring just a few special fine needles into unique areas of the body. This allows the patient to relax more easily and heal quicker whilst being treated.


"Food is your First Medicine"



For more information regarding the conditions that Acupuncture, Fertility, and Tuina/Cupping and Spinal Manipulation can help you with in Liverpool and Birkdale, Southport please click on the above menus or call/email Mr Simon Rowe Traditional Acupuncturist, Adv.Dip.Ac, MAcS, MBAF, AFN Click here to email


"Mr. S E J Rowe, Clinical Director, Birkdale Acupuncture Ltd trading as Birkdale Acupuncture and Birkdale Fertility Acupuncture. Registered address is 63 Upper Aughton Rd, Birkdale, Southport, PR8 5ND. (registered no.14008813)."


We cover the following areas around Liverpool and Southport - Tarleton, Ormskirk, Burscough, Aughton, Maghull, Formby, Ainsdale, Skelmersdale, Halsall, Croston, Scarisbrick, Crosby, Lydiate, Birkdale, Banks, Hillside, Crossens, Churchtown, Ainsdale, Woodvale, Freshfield, West Derby, Tarleton, Banks and Hesketh Bank.

www.orientalyoga.co.uk
www.birkdaleacupuncture.co.uk
www.birkdalefertilityacupuncture.co.uk
www.orientalyoga.co.uk
For natural, pain free treatments contact us on 0792 901 4575/ for no obligation advice on all aspects of Traditional Chinese Medicine and Treatment.

Please note: For our treatment in our Liverpool and Southport clinics we recommend for serious health issues a visit first to your GP to assess the condition. We do not give western medical diagnosis.